The Best APP to make your ZONE Meals
Choose the Foods of your meal, set the numbers of blocks and the weight is set from the APP Automatically!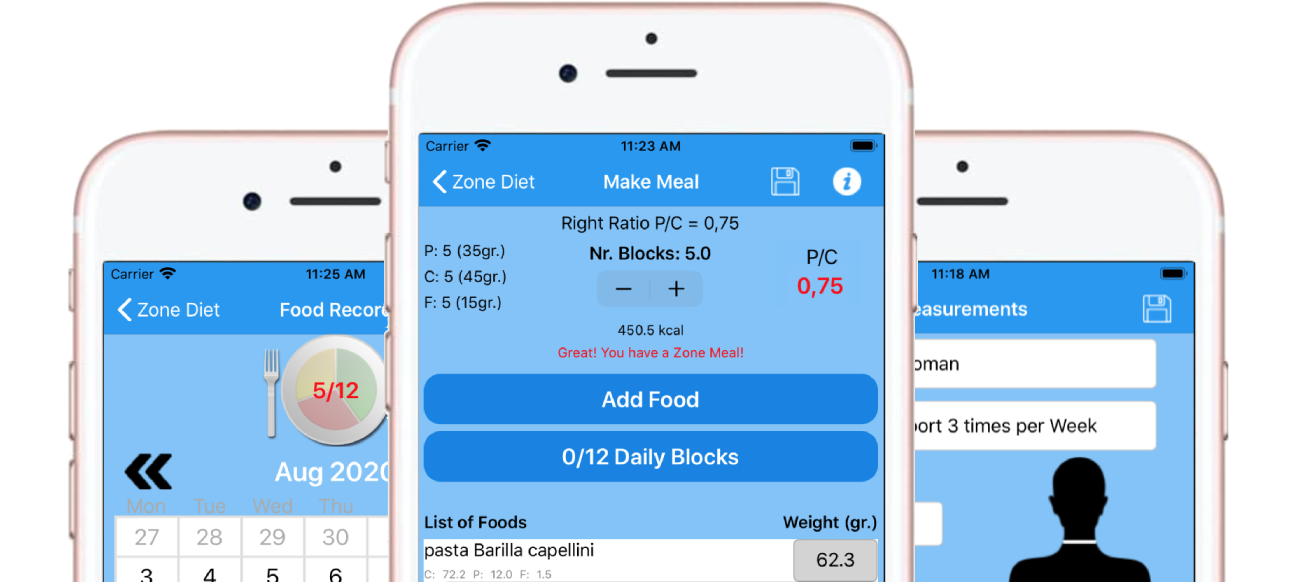 The ZONE for Everybody
Custom Food
Enter your Measurements, your Weight and the type of Physical Activity you do and the APP will calculate your Number of Daily Blocks.
---
2. Blocks per Meal
Use the APP to split your Daily Blocks between the different Meals of the Day (Breakfast, Snacks, Lunch and Dinner)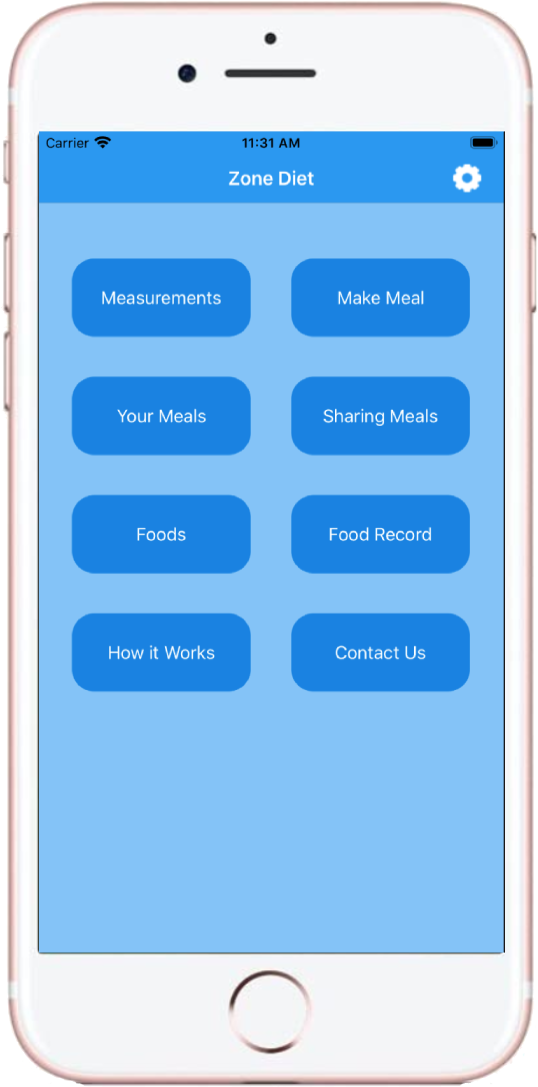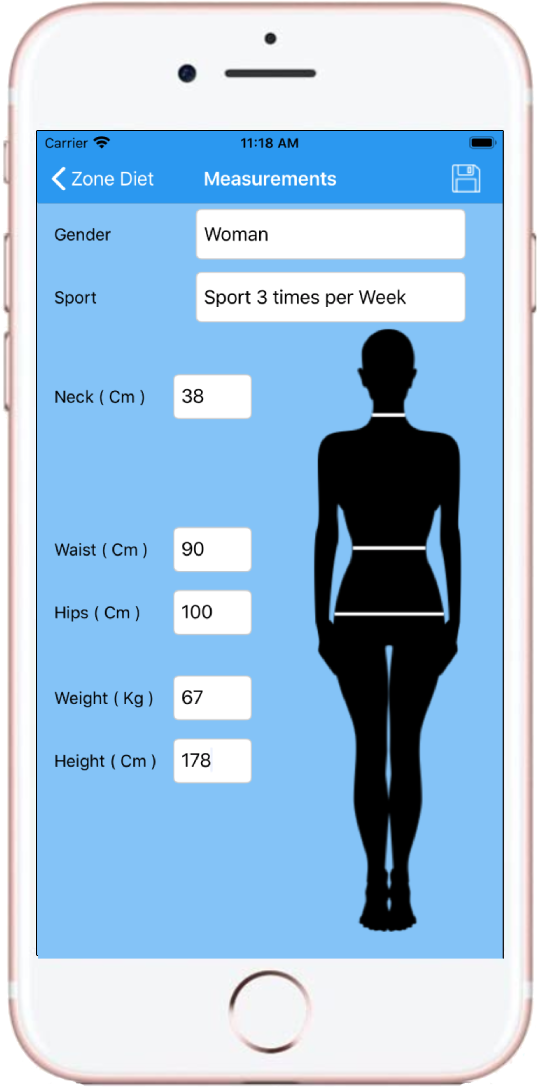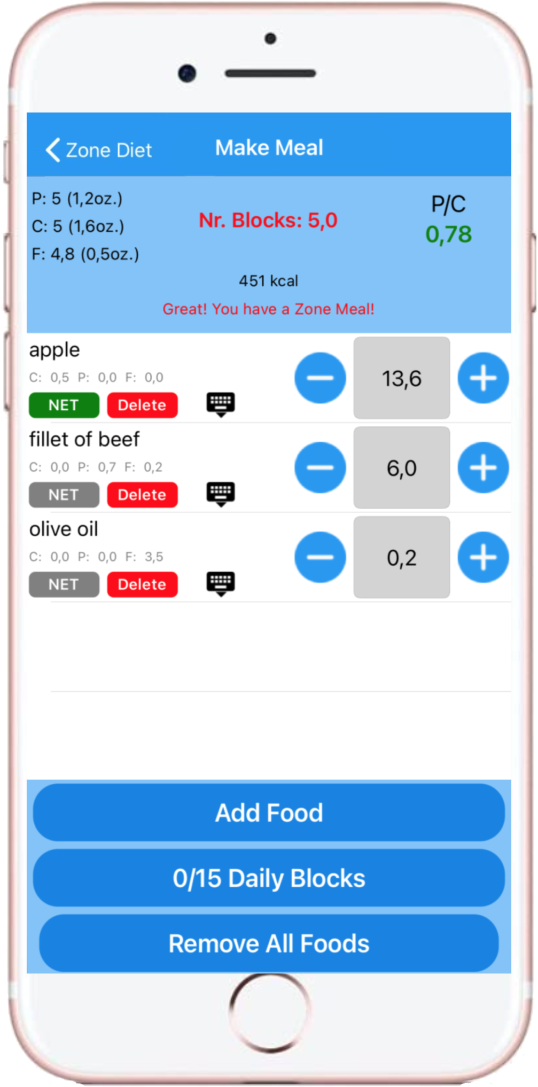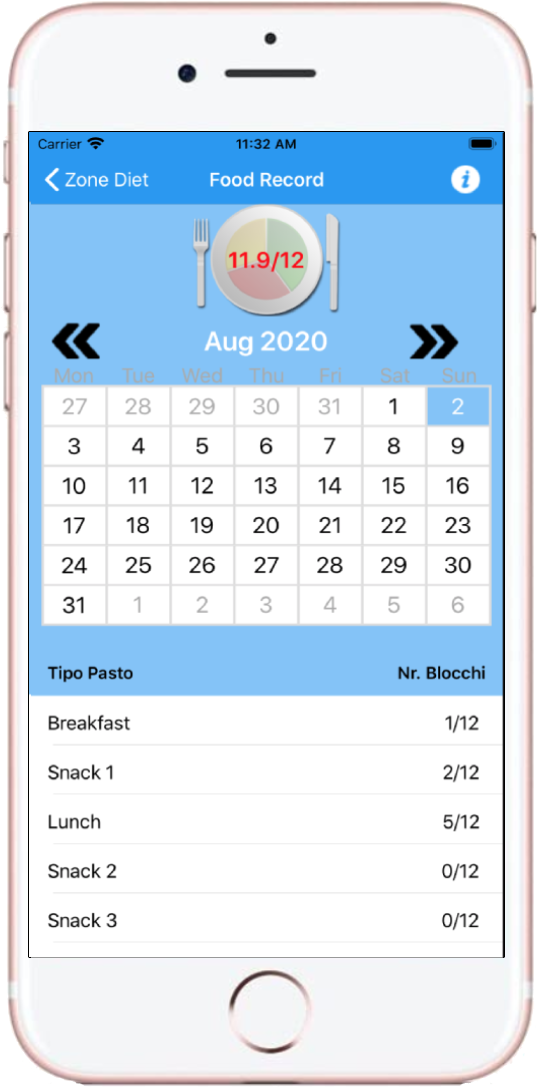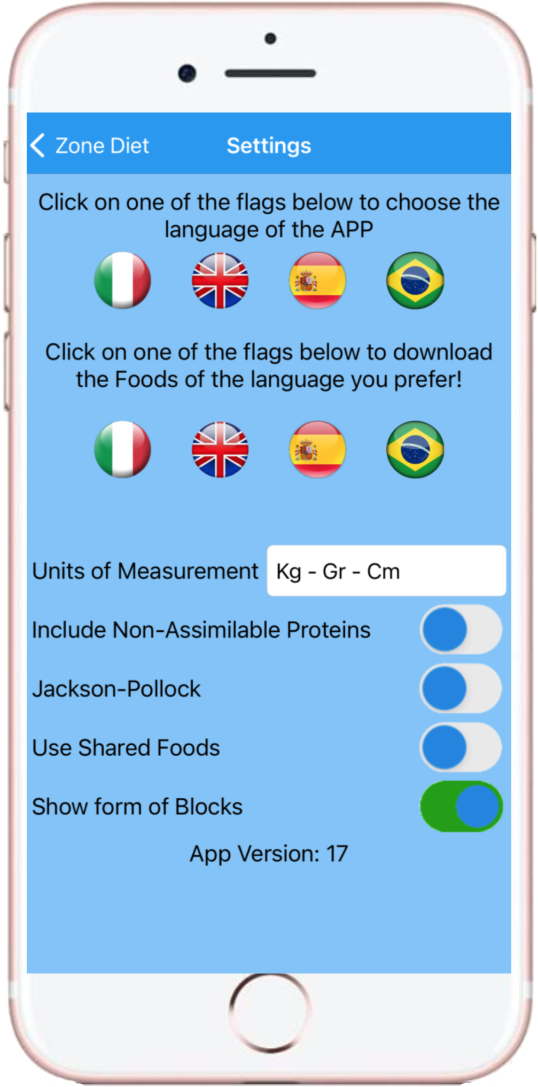 3. Make the Meal
Make your Zone Meal. Set the Foods of the Meal and choose the number of Blocks. The weight for each food is set from the APP!
---
4. Stay Fit
Eat Zone Meals, it will benefit your Body and your Mind. The Zone helps you to stay Fit!
We are HERE for you!
We answer all your E-Mail and all your Reviews on the Stores